The candidate of the peoples Democratic Party (PDP) for Lagos East Senatorial district, Babatunde Gbadamosi (BOG) has paid courtesy call to his ancestral home King ahead of Saturday, December 5 Bye-Election.
Barely few days to round up campaign activities stormed the Ayangburen of Ikorodu, His Royal High Majesty, Oba Kabiru Adewale Shotobi, on wednesday to seeks his customary royal blessings as undisputable son of the soil.
The other monarchs visited include the king of Ipakodo and Igbogbo kingdom in ikorodu.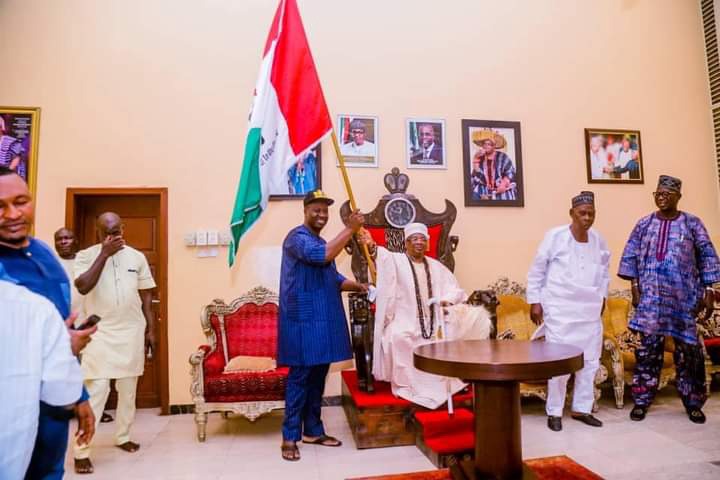 BOG during his visit to Oba of Ikorodu
Earlier, The candidate of the All Progressives Congress (APC), Tokunbo Abiru paid similar visit. However, attracted mixed reactions when Hrm Oba Kabiru Adewale Shotobi presented Abiru the party's, APC flag.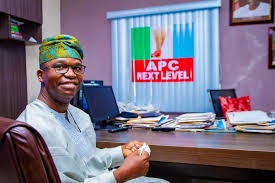 ABIRU
However, BOG visit to the king have dispelled the rumours that revered king supported only the Former Polaris Bank; Grouping Managing Director as the monarch equally presented the peoples Democratic Party's candidate BOG, the party's, PDP flag in a similar manner which apparently shows that the respected king belong to nobody but every illustrious sons and daughters of Ikorodu division.
The two top contenders have dragged themselves before a Federal High Court seeking disqualification of one another. Another suit from the candidates and their political parties are demanding for 1 Billion Naira as damages over an alleged defamation of character among others.
However, This weekend Babatunde Gbadamosi and Tokunbo Abiru, 11 others will keenly contest the vacant Lagos East Senatorial seat to succeed the late senator representing the district, Adebayo Osinowo pending the determination of the various instituted cases.