In an exclusive interview led by the Publisher of Kosofe Post, Bilesanmi Abayomi, All Progressives Congress (APC) Aspirant for 2021 Kosofe Local government Chairmanship race, Honourable Ganiu Olamiji Oyebanjo disclosed his agendas among other sundry issues.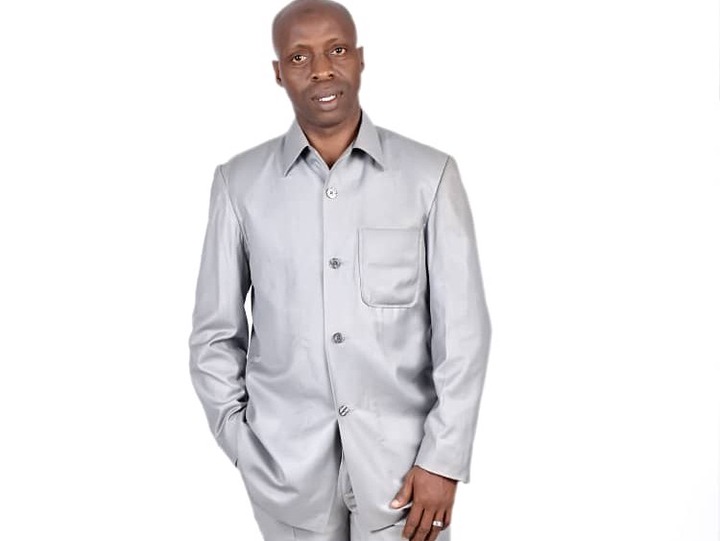 Honourable Ganiu Oyebanjo
Tell us a bit about your professional background and interests?
I am Ganiyu Olamiji Oyebanjo, born in Anthony Village, where I attended Ajao Estate Primary School, I later proceeded to Ajao Estate High School in the same community. I obtain my Bachelor's Degree (Mass Communication) from Olabisi Onabanjo University, Ago Iwoye, Ogun State.
I acquired significant Private Sector Experience at Zico Distribution and Tempool Nigeria Limited. I also worked with the Lagos State Film and Video Censors Board, and the Regional Centre for International Commercial Arbitration, all in Lagos.
Why are you interested in this position?
I have been privileged serving the Local Government as having been involved in community development activities over a period of time, I have long worked for positive change in Anthony Village and Kosofe at large. My family, supporters and I now feel that the time
has come for me to bring fresh ideas and positive solutions to the Local Government, by running for the position of the Executive Chairman in the forthcoming Local Government Election.
How has your previous work experience prepared you for this position?
My previous work experience, have prepared me for this great position, because I have the rare privilege to work with two political stalwarts, Hon. Sanni Ganiyu Babatunde Okanlawon(OKLA) and Hon. Babatunde Afolabi Sofola.
Working closely with them, am like one of the twelve Disciples of Jesus Christ and the Companions of the Prophet of Islam. Why am I saying this? The Disciples and the Companions of these great leaders, knows
their leaders in out. I have gotten the Administrative and the Legislative experience of running people oriented Local Government.
What are your agendas for the people of Kosofe in respect to empowerment, socio-economic, infrastructural developments?
Empowerment is the process of giving power and status to the people. When we empower people, we simply make them earn their livings without having to depend on others. To empower Kosofe residents, we will partner with the Lagos State Skill Acquisition Center in Anthony village, to help train people for different vocations.
We would also put in place some monthly stipends to ease their transportation to and from the centre. There would also be monitoring teams, that would check regularly on the apprentice's to make sure they
are not truants. At the end of their training period, we shall provide them with work appliances such as sewing machines, hair dryers, vulcanizing machines, and clippers, etc. We will also provide them with shops by paying for the first year of their tenancy.
We will also give financial support to people who are engaged in cottage businesses. The financial support, depends on their type of business.
We will also create empowerment through the creation of Special Task Force. They are to maintain law and order within the local government. The recruitment of the Task Force, would be done across the various wards of the local government.
Our infrastructural developments are going to be second to none. In each local government roads, we are going to provide streetlights that are solar-powered. Once we have functional streetlights, crime rate would reduce drastically.
Crime thrives mainly in the darkness. Once someone can see who is coming ahead of you, then you should be able to protect yourself or at least run away from the area. We are also going to make sure that local
government roads in kosofe, are made motorable. We are also going to carry out regular maintenance of existing roads.
Our public primary schools, are going to be made a model primary schools, where you and I can send our children. We are going to provide them with basic amenities, such as tap borne water, electricity, toilets, tables, benches and writing materials.
As a member of the Education Committee, set up by our Indefatigable Legislator, Hon. Sanni Ganiyu Babatunde Okanlawon (OKLA), I have the rare privilege to go around the schools, meet with important personalities in the Education Sector, like Mrs Anike Adekanye(Tutor General/ Permanent Secretary) and
also Hon. Tunde Soneye, the Executive Secretary of the Local Government Education Authority (LGEA). This gives me the opportunity to have first-hand information about the public primary schools. Presently, we have eighteen (18) public primary schools in Kosofe Constituency 1.
What techniques will you used to anticipate problems and prevent them from recurring?
The ability to anticipate problems and prevent them from occurring is a key leadership trait. Problem abounds that could happen or be prevented from happening if not completely, it can be reduced.
Flooding: like I said earlier, we are going to put Special Task Force in place. These Task Force, are going to cover different sectors. Environmental Task Force, are going to make sure no permanent structures are
erected on the drainage. Once this is done, flooding would be drastically reduced if not completely eradicated.
Waste Management: The Task Force, would make sure that waste like plastic, water bottles, and take away packs are properly disposed. They also make sure that residents clean their environment regularly.
Fumigation: We are going to carry out regular fumigation in the local government. Doing this, would help to prevent the outbreak of some diseases and eradication of pest. Like the Lassa fever, which was caused by rats.
Periodical Vaccinations: we are also going to carry out vaccinations to infants and children in the local government. Vaccinations for Polio, Chickenpox and smallpox, etc. Their outbreak would be minimal.
If a problem arises that you have not anticipated, how are you likely to handle it?
We can always consult specialists or experts on such fields. There are no human problems either natural or man made, that we do not have experts to handle it. We will always put a round peg in a round hole. As a government, we are not meant to know all. The Covid-19 pandemics is strange to the world, every
government, rush out and seek the assistance of medical practitioners on that.
Can you give an example of creative problem-solving technique from your past work history?
Like I said earlier, problems could be man made or natural. Man made problems like school fees, house rents and lost of jobs etc. All these can be solved with our personal human techniques without necessarily requiring any specialists or experts.
Can you to tell us your struggle in politics how you fought for good governance apart from been an aspirant for some post?
My struggle in politics and outside politics, is immeasurable. I am a community man to the core. In my life, I have always fought for the general benefits of humanity. There are several fights that I fought in the past, that I wouldn't want to go into the details now, so as not to infect already healed wounds.
When I realized the pains of my community due to lack of water, I facilitated a borehole, that was commissioned by the former Governor of Lagos State and the current Minister for works, Hon. Babatunde Raji Fashola. It was commissioned on the 2/2/2007.
The borehole is still in my house as I speak with you. Till date, nobody helps to power the borehole, it's simply my family and I. Several dignitaries were present on that day.
I have helped to secure several JAMB and WASCCE forms for indigent students in my community. Several palliatives were given to me to distribute. Ranging from money, food items, and sanitizers etc. I can beat
my chest proudly, that none of them found their way into my personal benefit. Things like this, are mainly missing in transit. We have track records of trust and integrity. Even our detractors can testify to this.
The incumbent Chairman is from Your ward, Anthony Village. He will complete his 7years in office by July 2021 according to other contestants. Don't you think the implied rotational Chairmanship seat with other wards will affect your chances of clinching the ticket?
That's very true. Hon. Babatunde Sofola is from Anthony which is Ward 'D' my ward. This has absolutely nothing in clinching the party ticket. The argument, holds no water, baseless, conjecture, bigotry and narrow-mindedness.
In 1956, the Real Madrid, won the Champions League for five consecutive times. The football governing body, did not stop them from contesting the next season. Instead, they were the Champion until 1960. Politics is a contest. There should be a level playing ground for all aspirants no matter what.
Mike Tyson, he successfully defended his titles for nine consecutive times. Nobody said because he won the last match, he has no right to fight again.
According to the Holy Books of the two most prominent religions (Christianity and Islam), we are told that God sent close to one hundred and twenty thousand prophets to the world. Over a hundred thousand came
from Israel. If God could bring out over a hundred thousand from Israel, what stops me from contesting the Chairmanship seat, simply because Hon. Babatunde Sofola and Alhaja Jumoke Animahun came from Anthony.
Aspirants clamouring for this, are lacking ideas, aptness and probably lacking supports where they thought they are likely to be supported. As a result of this, they went calumnious.
Now, let me narrow it down to our Political Oracle, the Asiwaju of Modern Politics and the Jagaban Borgu, Asiwaju Bola Ahmed Tinubu, when he was interviewed during his governorship contest, with late Funsho
Williams. He said" Political contest is like a boxing ring. A boxing ring is not like your room.
Once you are in the boxing ring, you are there to beat and win your opponent. You are not there and start telling the Referee to disqualify your opponent for you. He said come and let me knock you down. He said
my opponents are jittery, if you look at me, am cool and calm like a cucumber.
The same applies to me. The other chairmanship aspirants are threatened, frightened and jittery in their various camps. They knew it's not going to be a smooth ride. We are going to match them money for money, power for power and whatever they might likely result to.
And as far as I am concerned, I am not aware of any rotational/ zoning agreement or arrangement in any form. If there is any, I think, I should be in the known.
The incumbent Kosofe Local Government Chairman, Sofola, and Kosofe Constituency 1 lawmaker, Hon. Sanni Ganiu Okanlawon allegedly bankrolling your chairmanship project. Are these claims true?
It is ludicrous and insultive, but its not going to cause any emotional outburst. Politicians can come up with anything whatever just to discredit an opponent. My family, supporters, well wishers and my humbleself, are bankrolling the campaigns.
If my two leaders would have to sponsor my aspiration, then they have to sponsor almost all the aspirants. All the Chairmanship aspirants are close to these two political figures. I wonder how many aspirants, they are going to bankroll?
Moreso, some aspirants thought they are not getting enough support from these two leaders, and as such, results to calumny. In a simple, straightforward and direct statement, no leader or leaders are bankrolling my aspiration.