Can Dr. Mary Abojeh of Advanced Democratic Congress (ADC), spring any surprise in Kosofe Constituency 2 October 31 Bye-election?
Recall Abojeh participated in 2019 Kosofe Constituency 1 Lagos State House of Assembly election. However, loss to the incumbent lawmaker, Honourable Sanni Ganiu Okanlawon of All Progressives Congress.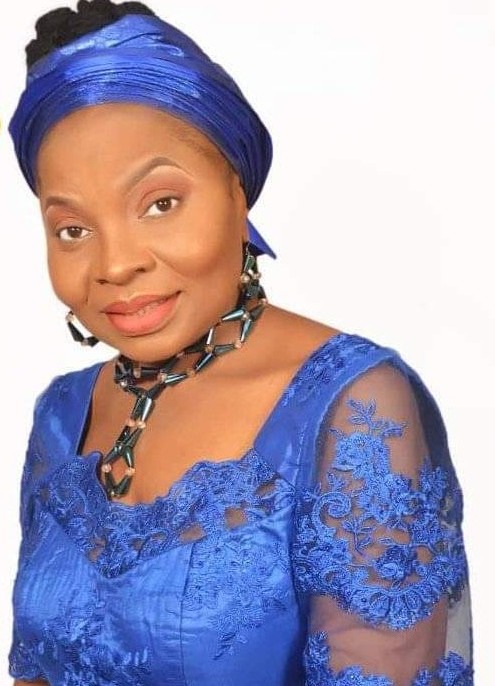 ADC Candidate Dr. Mary Abojeh.
While the two major opposition parties, APC, PDP candidates in Kosofe Constituency 1 & 2 absconded from Kosofe Post Debate for House of Assembly candidates. Abojeh, ADP, YPP, Liberty Movement candidates among others honoured the invitation.
RIGHT: Second Right; Dr. Mary Abojeh, other candidates displaying a placards in support of violence free election at Kosofe Post Debate for House of Assembly candidates held at Banex Hotel and Suites, Kosofe ,March 2019.
According to Kosofe Post source disclosed that so long Abojeh is a resident and registered voters in Kosofe Local government she is qualified to participate in the election.
This scenario played out in the case of 2019 candidate of Peoples Democratic Party (PDP) for Kosofe Constituency 2, Honourable Karma Oluoje, who originally registered his Permanent Voters Card in Kosofe Constituency 1 but ran his election in Kosofe Constituency 2.
According to Independent Electoral Commision (INEC), announcements, Abojeh, APC, PDP, 5 others will participate in Kosofe Constituency 2 House of Assembly Bye-election slated for October 31, 2020.