As the tenure of the local government Chairmen across 20 Local Governments and 37 Local Council Development Areas across the state is fast coming to an end, Oshinowo, lanre Carew, Dudu, Omooba 2021 are Aspirants to watch out for in the coming election.
The first term Executive Chairman of Agboyi ketu Lcda, Mayor Dele Oshinowo of All Progressives Congress is also seeking for a second term in office.
A source who spoke to Kosofe Post under condition of anonymity claimed there will be more aspirants who will give Agboyi ketu seat a trial.
According to Kosofe Post findings the Agboyi ketu Lcda Vice Chairman seat will be completely be up for grab because the incumbent occupier, Honourable M. Okusi will be rounding up his second term in office by July 25.
Another source in Agboyi ketu Politics disclosed that the speculated chairmanship aspirants are positioning for the vacant Vice Chairman position.
Mayor Dele Oshinowo is yet to declare his second term ambition. However, there's strong indication he will seek one more term. Time will separate the contenders from pretenders.
His counterpart from Ikosi Isheri LCDA, Hon. Samiat Abolanle Bada gathered desperately seeking for a fresh mandate.
Kosofe is for all comers as the incumbent Chairman Hon. Afolabi Sofola is serving his last tenure.
This is the few lists of APC Chairmanship aspirants to watch out for in each local government election.
KOSOFE: Gbemisola ketitu, Rabiu Olayinka, Ganiu Oyebanjo, Musibau Oladunjoye, Fatai Gbadebo, Lanre Carew, Musiliu Aigoro, Olumide County, Prince Saliu.
Ikosi Isheri: Samiat Abolanle, Omooba Adeyinka Oyediran, Adedetunji Adebajo (DUDU), Prince Abidemi Akintunde
Agboyi ketu: Mayor Dele Oshinowo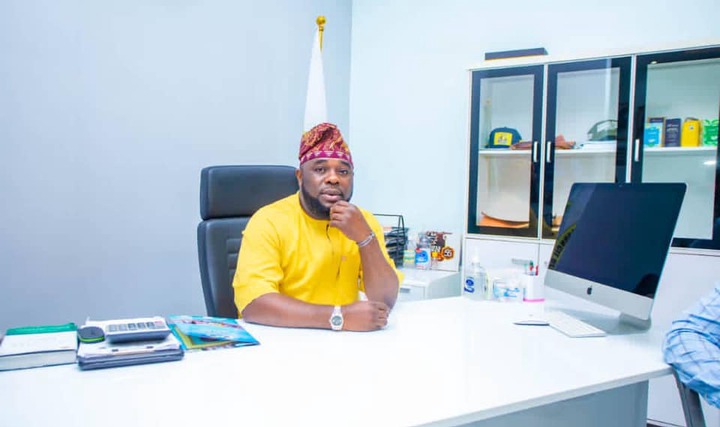 Mayor Dele Oshinowo
As at the time of posting these updates it's unclear whether the opposition parties will participate because no sign of preparation observed in the public domain related to the Local Government election bid.