The residents of 6 wards in Kosofe Constituency 2 will file out on October 31 to pick a choice between the candidate of All Progressives Congress (APC), Femi Saheed and the Peoples Democratic Party (PDP) Sikiru Ademola.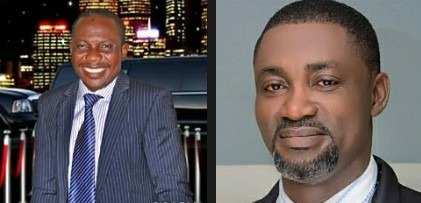 LEFT: APC Candidate Femi Saheed, PDP Candidate Sikiru Ademola
There are six other contestants from other political parties according to INEC announcements.
However, the candidate of APC, and PDP are the two major contestants based on their political party's National spread.
"The best way to win over the electorate is to sell programmes of various parties, convince them of the ability to deliver on campaign promises, and appeal for their understanding and support."-Alex Kalejaiye.
In Kosofe Constituency 2, any candidate that can reach out to residents, Community Development Committee, Community Development Association, Traditional Leaders, Religious Leaders, Community Leaders, Opinion leaders, Youth groups, Non-indigenes, Market women and Men.
Also, Artisans, Motorcycle Riders, Keke Marwa Operators, Community Based Organizations, Business Owners and other influential community stakeholders coupled with an aggressive publicity and awareness campaigns among others is likely to win the election.
Kosofe post recalled that the Bye-election was occasioned as a result of the demise of the lawmaker representing Kosofe Constituency 2, Honourable Tunde Braimoh, who died on July 10, 2020.