The Leadership of Labour Party, Lagos State, led by Prince Prof. Ifagbemi Awamaridi, has demanded INEC to observe section 85 of the Electoral Act and invoke section 41 of the
Electoral Act to declare its candidates For Kosofe Constituency II, Lagos East senatorial district as winners of October 31 bye-elections- Labour Party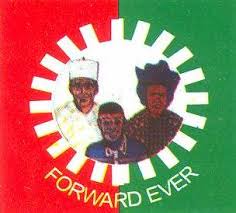 Labour Party demanded that INEC should consequently regard the Election as "Uncontested Election", and should therefore declare its Candidates for the Lagos East Senatorial District and Kosofe II State Assembly Constituency as the winners of the Bye Elections.
According to section 85 of the Electoral Act, for any valid Party Primary or Congress such a party "shall" give at least 21 days' notice to INEC.
The Bye Election Process commenced on August 17, with Notice of Elections by INEC. Thus, any documentation relating to the Election must fall within August 17 and October 31.
Any Party that writes its Notice of Election before August 17, has not done so for this particular Election, while any party that does it's Primary/Congress before September 7, definitely could not meet the minimum 21 days' notice requirement.
Section 85 (1) of the Electoral Act states: "A Registered Political Party shall give the Commission at least 21 days notice of any convention, Congress, conference or meeting convened for the purpose of electing members of its executive committees, other governing bodies or nominating candidates for any elective
offices specified under this Act."
As at the final publication of Candidates on 17-9-2020, only Labour Party has valid Candidates.
Section 41 (1) titled "Uncontested Election" states: "If after expiration of time for delivery of nomination Papers and withdrawal of Candidates and extension of time as provided for in this Act there is only one person whose
name is VALIDLY nominated in respect of an Election, other than to the office of the President or Governor, that person shall be declared elected."
It was noted that during the Sherriff — Makarfi face off in PDP, the Court nullified Amendment of its Constitution by its convention because of not conforming to this area of the Electoral Act.
The APC and the PDP had their Primaries on 3-9-2020 and 5-9-2020 respectively, which makes it impossible for them to meet the relevant conditions of the Electoral Act for valid candidates.